Welcome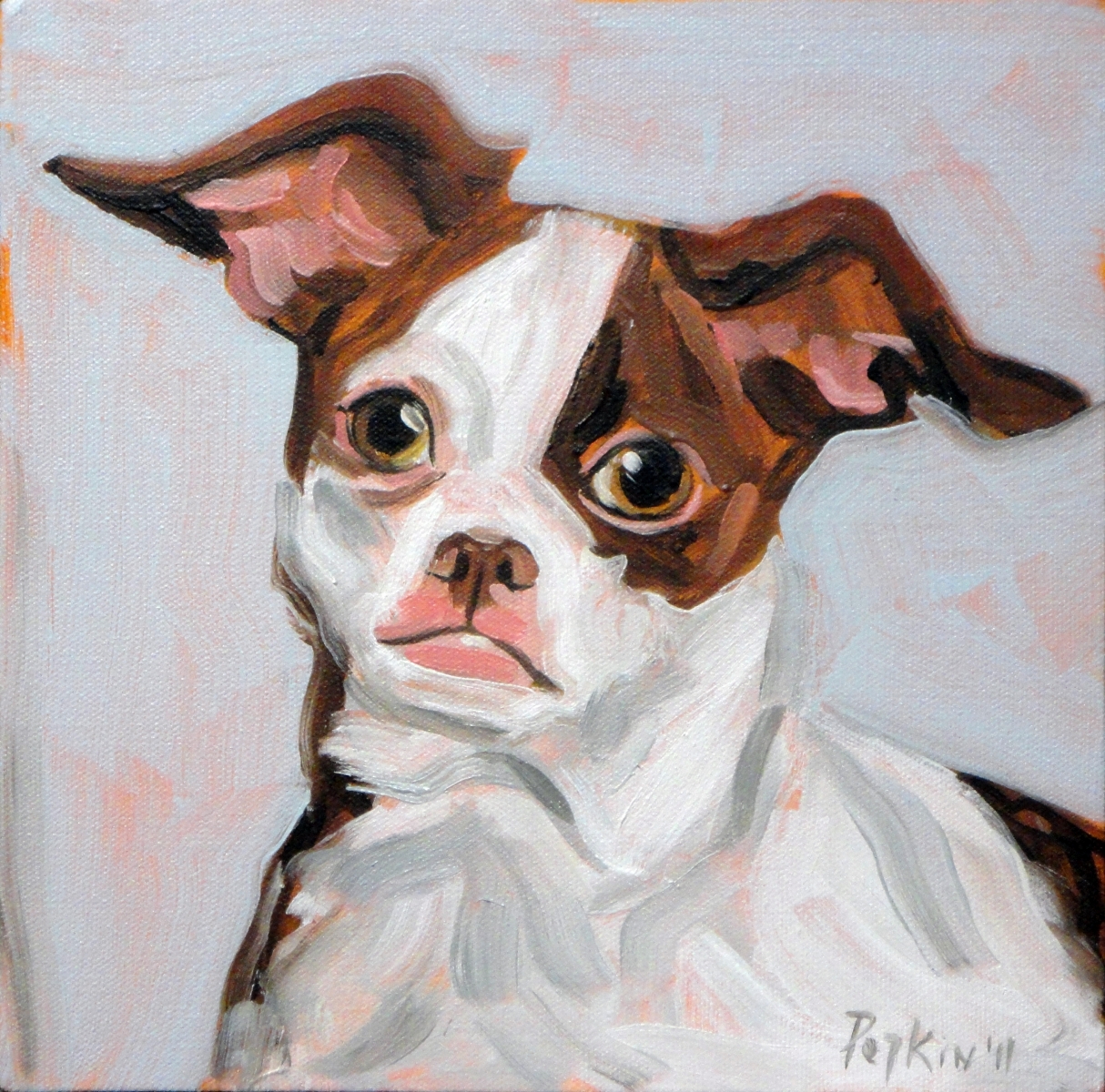 Original, hand painted pet portraits with personality for animal loving humans by Spoon Popkin.
Capturing the spark of life and character in a pet is what gives me joy and satisfaction. My passion for painting extends beyond oil on canvas to classic Japanese sumi ink and wash paintings, providing a unique and affordable portrait option. As gift for the devoted pet lover or memorial for a pet who is no longer with us, the vitality and energy of your cherished pet will be immortalized to enjoy for generations.
If you have been following me on Instagram at popkinspetportraits you know a bit about the health issues of my pug & spokesmodel, Perogi, Queen of Pugs. She has diabetes and glaucoma which is resulting in a double enucleation. If you would like to help us care for Perogi in her time of need by ordering a portrait for yourself or a friend, it is greatly appreciated. We all know vet care is costly!
You can follow more of Perogi's trials in my blog here, Perogi, Queen of Pugs.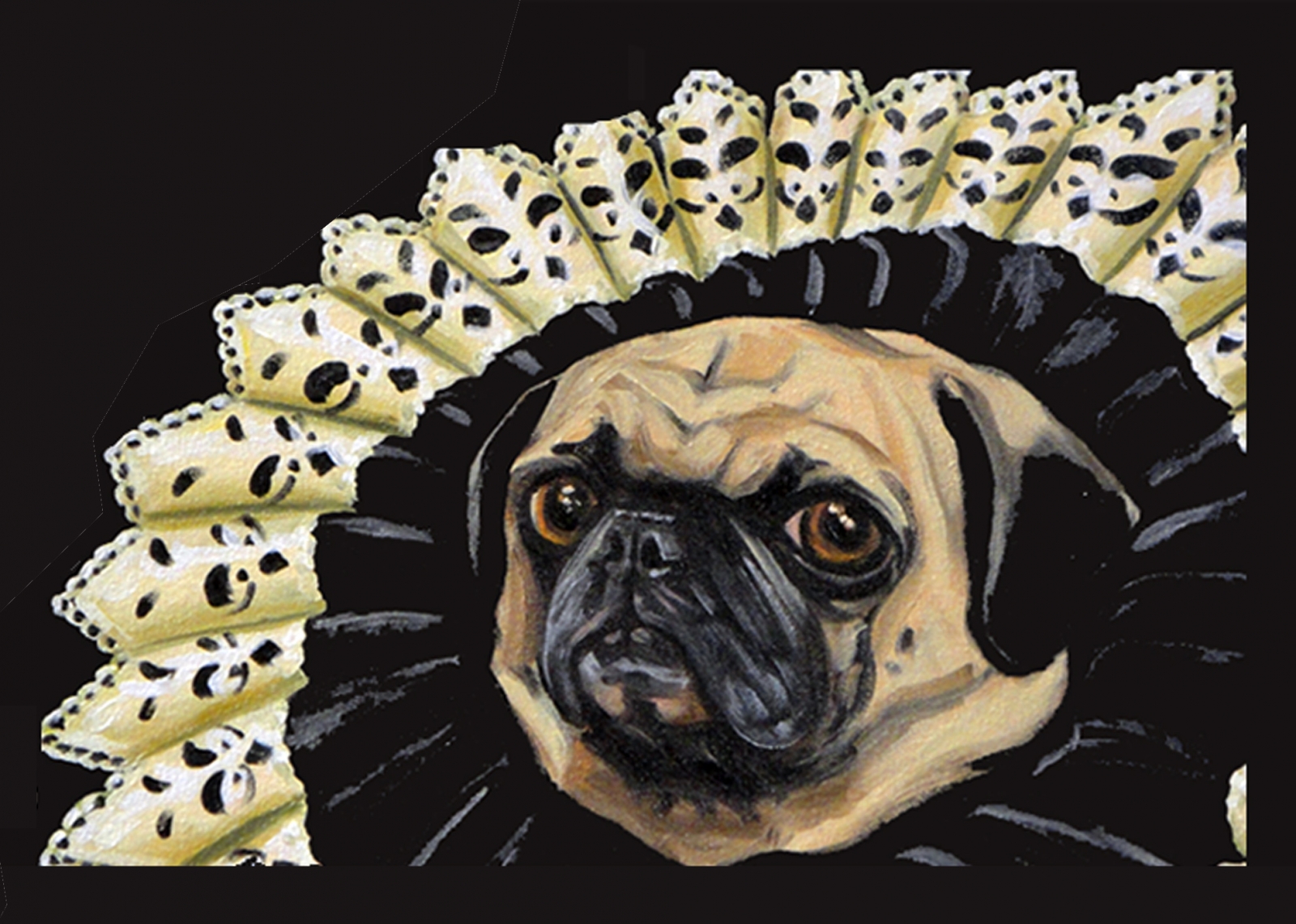 Thank You!
Spoon Popkin