About the artist, TESTIMONIALS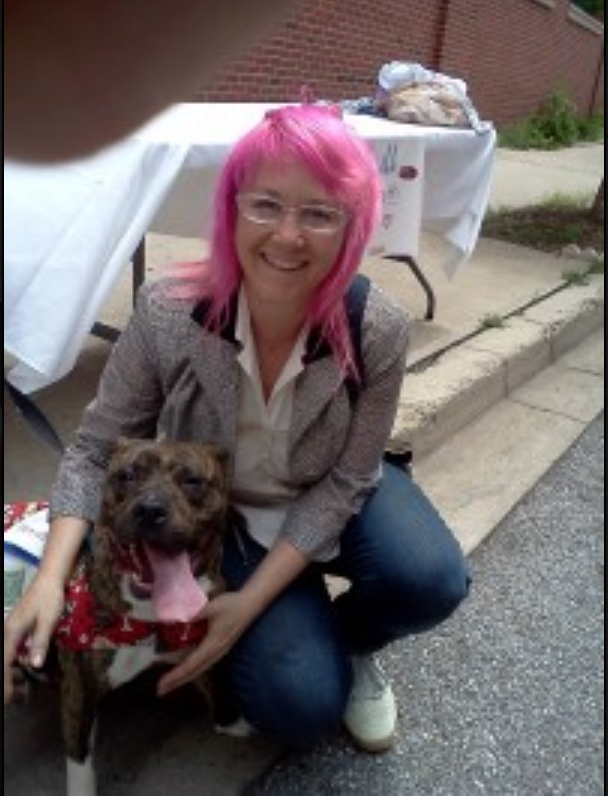 My name is Spoon Popkin. This is what I truly love to do. Capturing the spark of life and character in a pet gives me such joy and satisfaction, it flows through the brush and onto the canvas. Whether it's a gift for a newly devoted pet owner or a memorial for a pet who is no longer with us, the vitality and energy of your cherished pet will be captured forever.
As a graduate of The Maryland Institute College of Art, I have been painting humans and animals for over 30 years. I have shown extensively in the Mid-Atlantic region. Using high quality oil paint on canvas or sumi ink on paper, I work in a fluid expressionistic style. When you send me your images to work from, you'll tell me the small details to be included that make your pet special: a white whisker, freckles on his paw, or her favorite toy.
I see every portrait as being as unique as the pet is. The challenges of capturing a cowlick or snaggle tooth is what captures me. It's so much fun!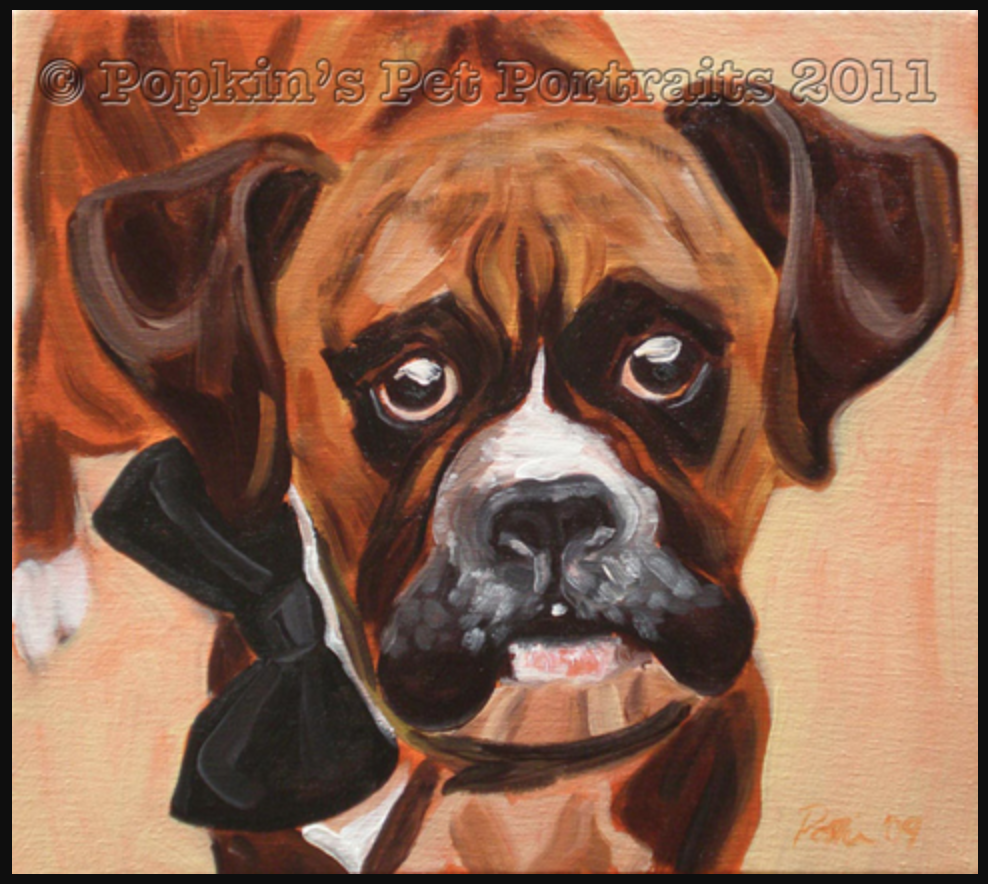 I can't tell you how delighted I am with the portrait of Bernie. You have completely captured the moment from the photo and the essence of his sweet disposition. I will treasure this piece for years to come.- Regards, Rachel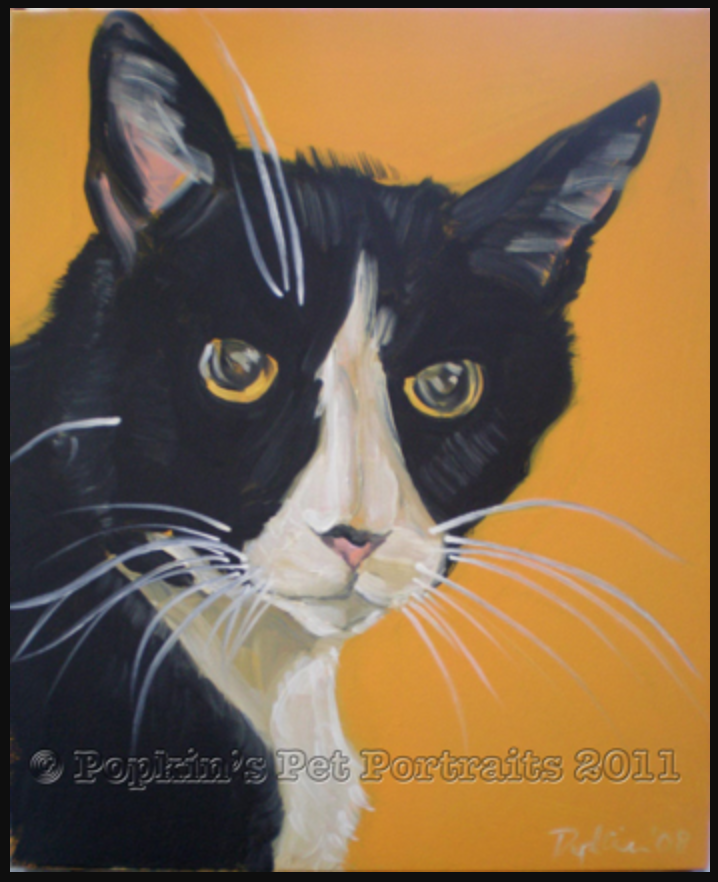 I look at my Henry the cat portrait every day and feel that a bit of his spirit is still here with me. Spoon was really able to capture the true essence of his being and his portrait has offered great comfort to me. In addition to being just a lovely pictural portrayal of my pet, Spoon was able to go deep below just what he looked like, to capture, and portray a bit of the life force of my beloved cat.- Beth Bell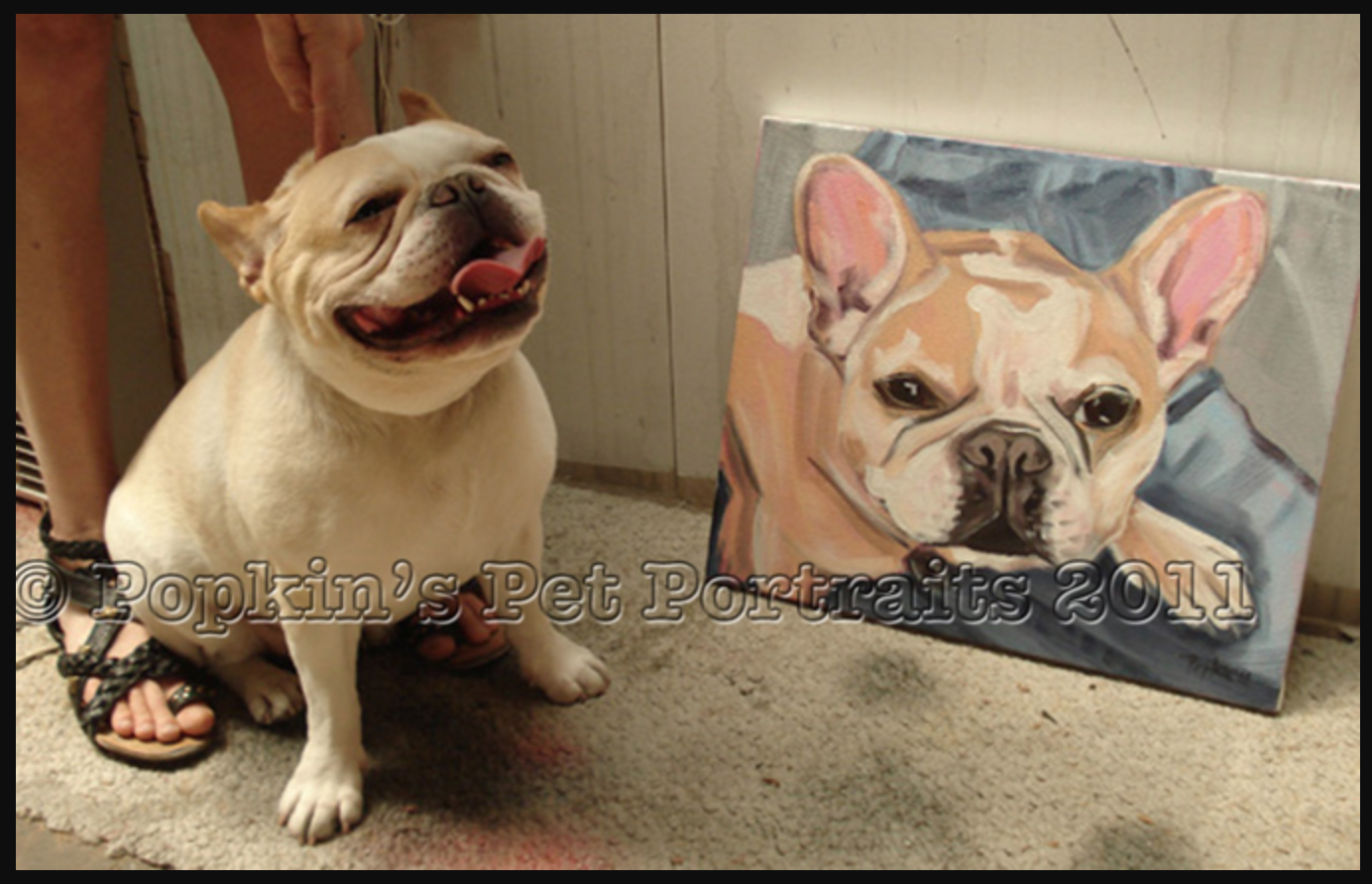 Spoon's picture of Grisby is a perfect likeness – not tacky or schmaltzy, just spot-on. – Mikita Brottman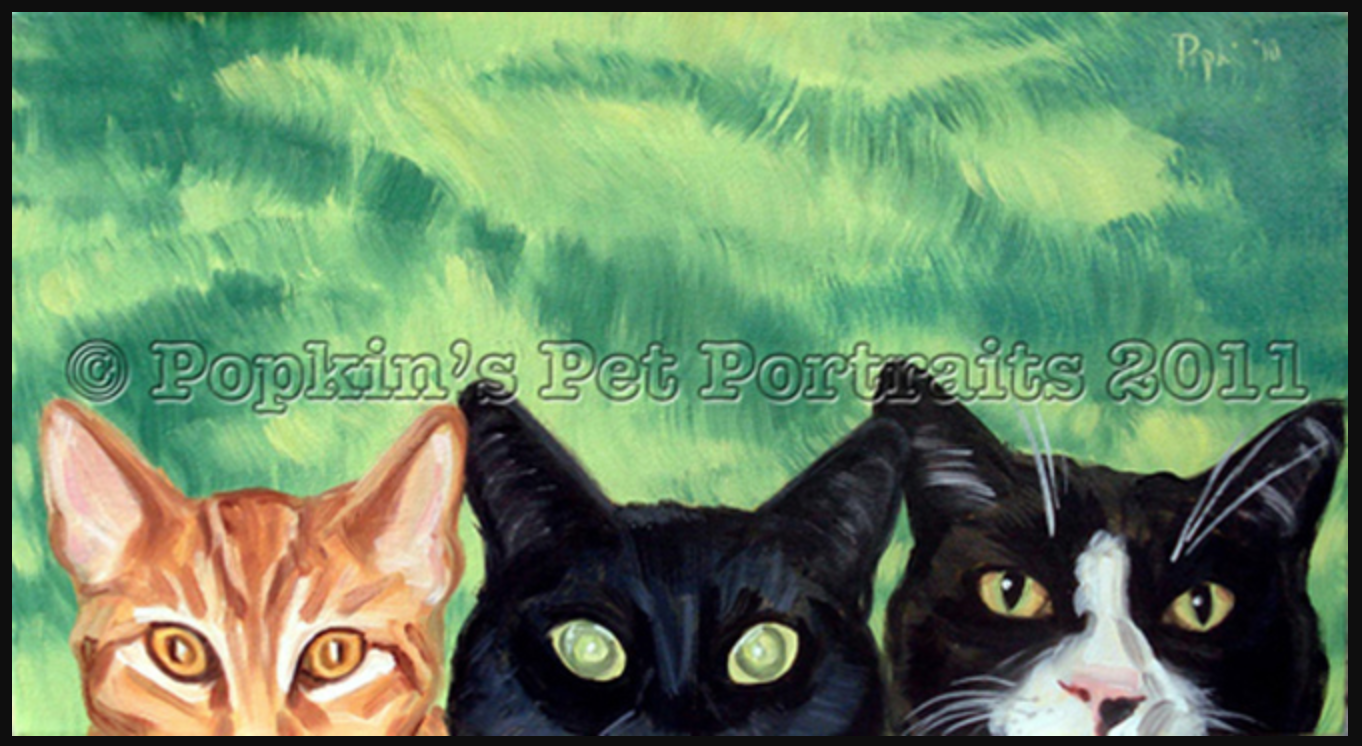 I am so happy with my Popkinportrait of my cats – Monkey, Spider & Gilligan. Spoon was able to take my vision and make it a personal work of art. She caught the look of each cat – and make it extra special by adding Monkey's black spot on her nose. The painting hangs where we see it every day and I carry a copy on my phone so that I can show it off. I think everyone should have such a painting of their pets – it's special and unique. Thanks Spoon!- Marci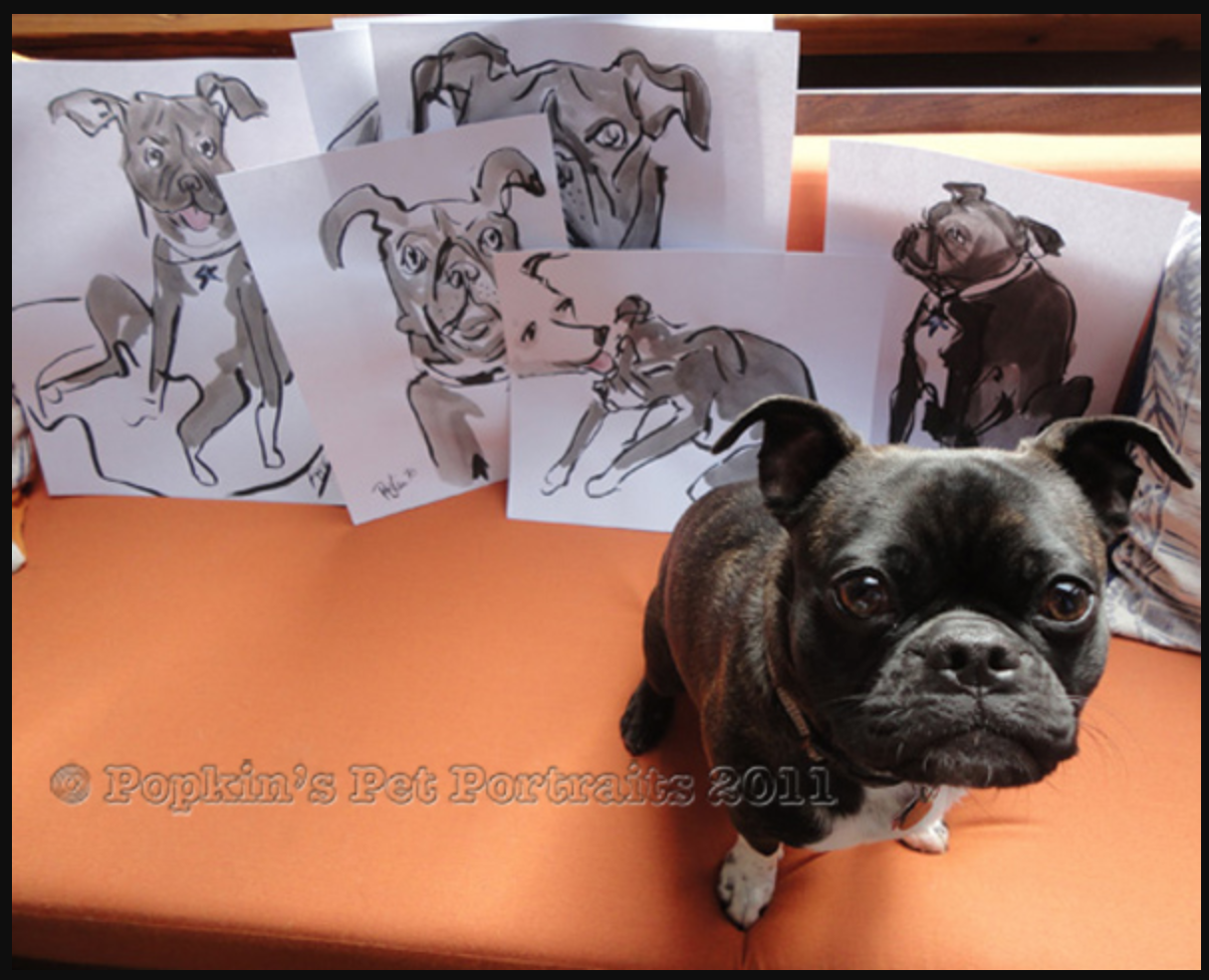 Incredibly talented, creative, unique and on top of it all affordable! We adore Spoon's pet portraits! She painted one of our older dog (mutt-aka South Baltimore Brown) and one of our Bugg (1/2 Pug and 1/2 Boston Terrier)…they are framed and proudly hung in our entrance way to our home. Spoon exudes love and warmth and it definitely shows in her work! If you love art and want to capture your beloved pet from someone who is amazingly talented and full of love and kindness–this is the best way to do so, and her portraits make great gifts!- Vanessa O'Mara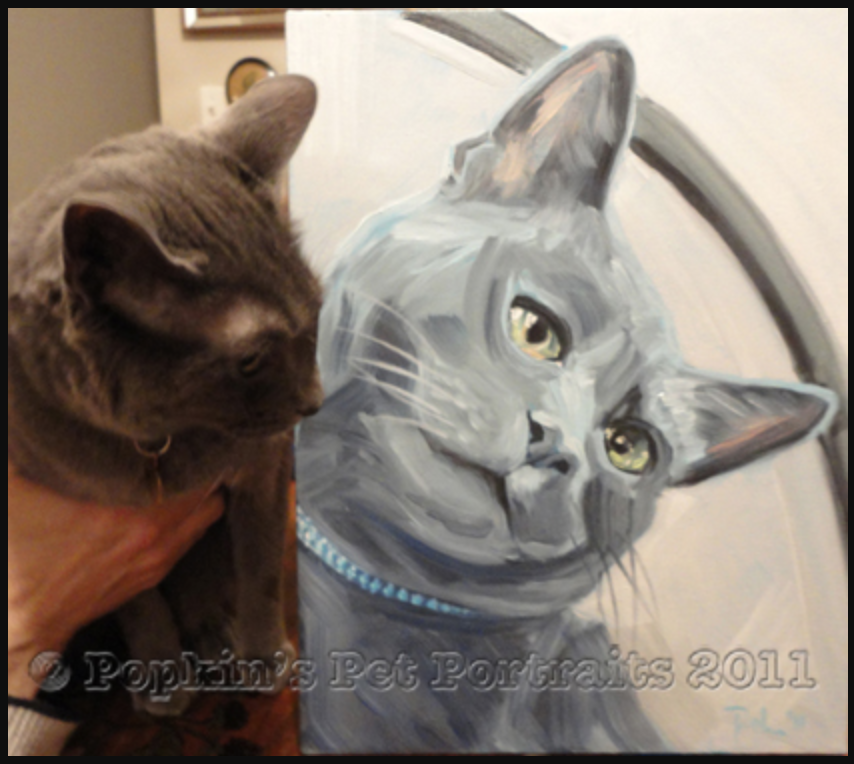 I have admired Spoon's pet portraits and was happy to receive a gift certificate last Christmas, there was no question that I would have my boy B. Arthur put on canvas. One can't describe the ooooh! factor of the texts that followed the progress of my painting; I was so excited. The day arrived when I took my portrait, I chose a canvas style to allow framing and my boy is immortalized forever. Arthur has been captured in Spoon's identifiable style, this is not my first painting by Spoon but it is my first custom piece. I am a happy man. – Rick Wilson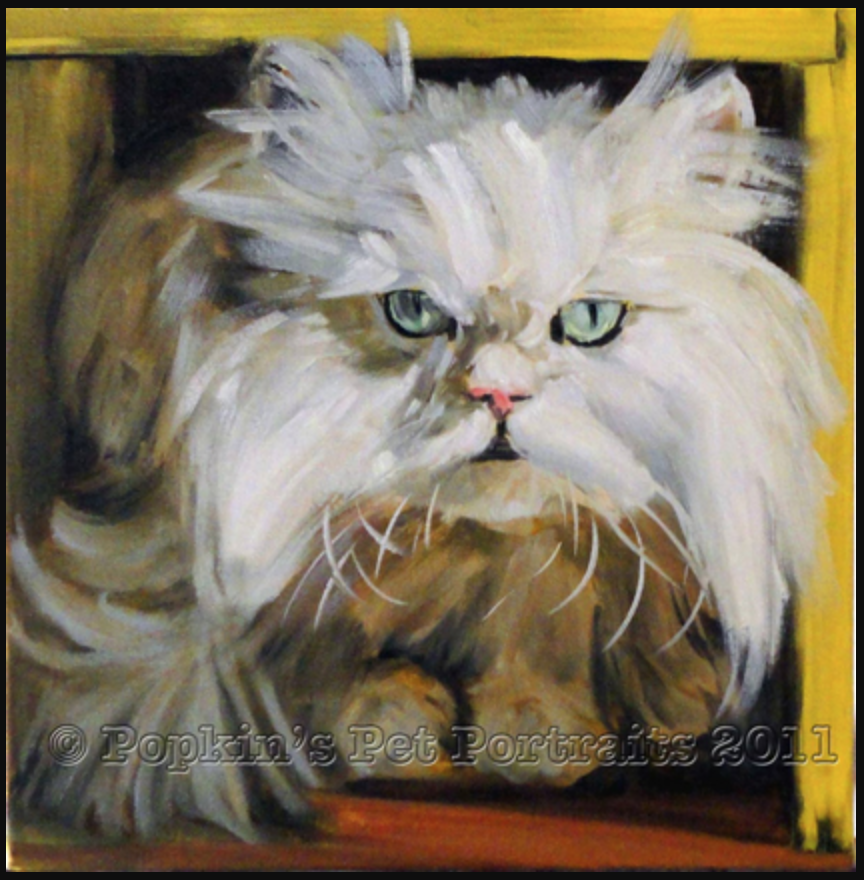 I had a Popkin's Portrait made of our aging Persian prince, Xerxes, for my wife's 40th birthday. She was surprised and delighted at the portrait and we love how Spoon gave our little man back the ferocity of younger days. Now we'll always be able to remember him in his prime. – Autumn Breaud
How can I pay?
We use PayPal as our payment processor, so we accept Visa, MasterCard, American Express, and Discover. Or, you can pay using your PayPal balance.

Is your site secure?
Yes. You pay through PayPal, the world's premier electronic payment solution, not through this site. We never even see your credit card number; PayPal just tells us that you've paid and we ship you your stuff. We get your money through PayPal later.
Do I have to have a PayPal account to buy?
No, you can pay with your credit card without a PayPal account.